With the right spirit, anything is possible. What is a better way than to share your passion with the world than through film? Every creative storyteller has a passion for something but most don't have the technical skills to write, board, shoot, edit and share that passion like a filmmaker. If you're such a person, you could just sit there and keep to yourself or you could take a page from filmmakers Matt Lytle and Ema Edosio's books and enroll in an intensive hands-on filmmaking program. Log onto our livestream Virtual Open House and they will both tell you how you can do what they did.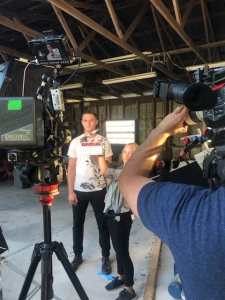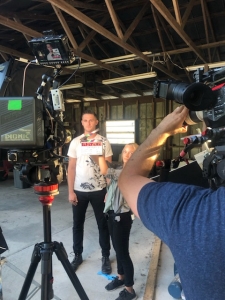 Since high school, Matt Lytle (MPI '14) has been super passionate about paranormal activity and ghost hunting. He knew he wanted to help people and share the thrill and experience of the 'hunt.' He had his passion down and wanted to build up his filmmaking skills. He started off at a traditional four year school and quickly pulled the plug. Right away he knew he didn't want to focus on theory because he needed to get out into the world and shoot.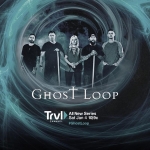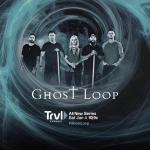 To do that, he quickly realized that he had to build up his technical camera and other filmmaking skills. When you have a passion, you often have an idol who is already doing well at exercising that passion. For Matt, that idol is famous paranormal investigator and Motion Picture Institute graduate Zak Bagans. Following in Zak's footsteps, Matt attended The Motion Picture Production Program and never looked back. Today he is one of the hosts of the Travel Channel show called Ghost Loop.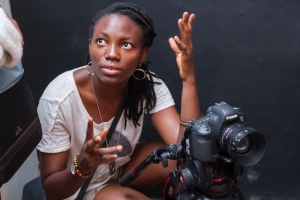 Similarly, Ema Edosio (MPI '12) had heard enough great things about our program that she (got accepted first and then) showed up at our door – without even taking a tour. Now that's confidence! From Nigeria to Michigan, she took a long but worthwhile trip in pursuit of the technical filmmaking knowledge she needed to take her creative storytelling to the next level. Since coming through our doors, she has gone on to win awards and work with many large networks, such as the BBC.
Her first feature film, Kasala, made waves within the international press and film festival circuit. Kasala is now available to stream on Netflix within the Nigerian market and Ema hopes to expand its reach. You know you've made it when you land on Netflix!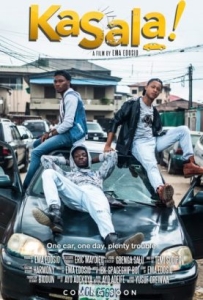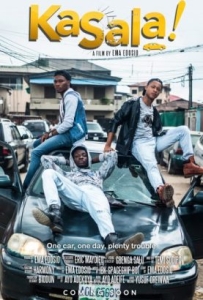 Matt and Ema attended the morning sessions of Motion Picture Institute's practical one year film program and graduated in 2014 and 2012 respectively.
Our film school offers convenient day and evening classes. Students learn producing, screenwriting, directing, cinematography, lighting, grip & electric, script supervising, assistant directing, location sound mixing, art direction, editing and post sound mixing. Our conservatory style curriculum allows students to specialize their education in the area of filmmaking that interests them most.
Our film school offers convenient day and evening programming. We are now enrolling for fall, now on-line and on set and accredited. Interested in learning more? Schedule a virtual tour and step inside our movie studio.