Alumni's New Film!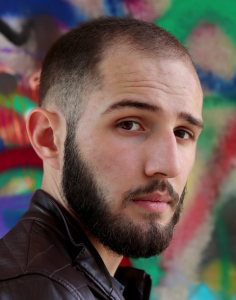 Greetings and salutations, from your foreign and friendly neighbourhood filmmaker! My name's Keanu Sousa Mendes, I was born and raised in Johannesburg, South Africa, and like many other impressionable youth I charted a lifelong obsession with filmmaking after watching 'Jurassic Park'.
In hindsight, basing 40% of my personality off a mega sci-fi blockbuster definitely made it tricky for me to fit in at orthodox academic institutions. Fortunately for me, there were some unorthodox ones. I started my filmmaking escapades in high school at 'The National School of the Arts' the leading arts school in South Africa where I'd eventually have the opportunity to immigrate to the United States and attend 'The Motion Picture Institute' in Troy, Michigan.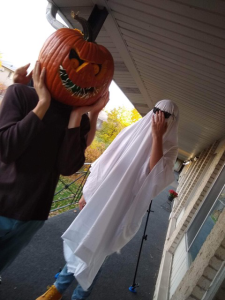 MPI was instrumental in teaching me the fundamentals of filmmaking and the industry. I got hands-on experience with high-end professional film equipment, fellow passionate student filmmakers to crew on my films, and aspiring actors to work with. As a student, I made 3 films, the first being a non-dialogue short film titled 'CHOP! CHOP' inspired by the American Halloween tradition of Jack-O-Lantern carving. We then progressed to making a dialogue short film, where I wrote a period piece titled 'Her Name Is…' set in the winter of January 1978, 3 days before the worst blizzard ever to hit Michigan. The story follows a journalist and his typist tasked with interviewing the Detroit poet 'Alden Presley' in an attempt to uncover the mystery muse behind his many controversial poems. My last MPI project would be my most ambitious, as one does with a thesis film.
Titled 'Mickey Killed the Easter Bunny' it centers around Mickey hitting a rabbit with his car while on his way to a date, sparking him on a crusade to his Ex-girlfriend 'Alice's' house to confront the unresolved feelings between them.
As I type this, we're wrapping up post-production and are eyeing an April 9th, 2023 (Easter) release date!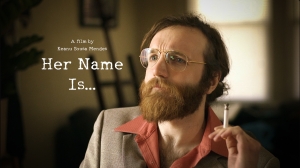 In the meantime 'CHOP! CHOP!', and 'Her Name Is…' are available on my YouTube channel @keanusousamendes.
I've also included in this blog, some still images from the films mentioned as well as their behind-the-scenes pictures.
If you'd like to reach out/network, you can find me on social media @keanusousamendes or email me at keanusousamendes@gmail.com.
Thanks for reading ;)