Graduating amidst a pandemic might not seem ideal, but Sydney Van Leeuwen did and she has no shortage of opportunities. She graduated from our one year filmmaking program, where students start learning on set from day one. As part of the curriculum, students make three films of their own, from start to finish and also work on the films of their classmates. Within a year, they have built experience in all aspects from the film business: from producing to directing to editing. We sat down with Sydney to learn about her journey, knowing that it will inspire you to start your film career journey.
How has life been after graduating from MPI this past year?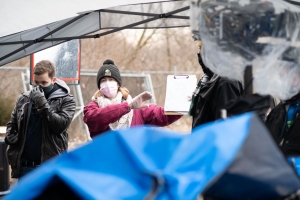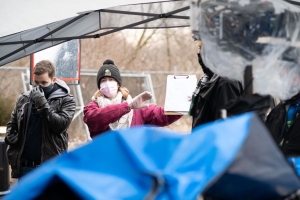 After classes let out in September, I landed a PA job on a commercial, an AD job on a short, a PA job on a TV show, and an interview with a commercial company for a position as a production coordinator. Things have progressed from there! I've developed a decent industry contact list and I typically work on about 3 sets per month on average as a freelancer. I got the production coordinator job in Lansing, so the front end of my weeks are usually pretty busy. By the end of the week, I often find myself working from home, which has been interesting and often challenging since I don't have a great cell signal or internet where I live! A lot of what I do involves sending emails, maintaining spreadsheets, creating call sheets, and scheduling production calendars.
What projects have you worked on or are currently working on?
My most recent projects include MPI alum Ian Bensman's web series "The Untitled Kiteman & Friends Show" (on which I serve as the season AD, director of Episode 6, and associate producer — currently in production through August 2021); Marty Bertera's short film "The Patrol" (on which I serve as director and associate producer — currently scheduled for July 2021); and Kingdom Reign Entertainment's sizzle for "Grown & Gospel" (on which I was a PA, thanks to fellow alum Hunter Lapain who recommended me because he was in Canada and could not return to take the job!).
What is something you learned during the filmmaking program that continues to serve you?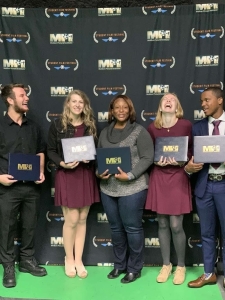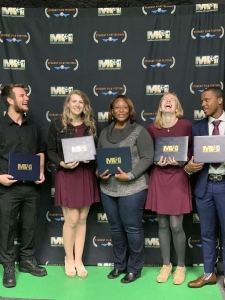 I learned SO MANY THINGS at MPI, which I'll couple with my advice for prospective and current students — be nice to EVERYONE because you never know who is going to come into play in your future. Work hard and expect to start at the bottom; you are not Stanley Kubrick or Steven Spielberg and you need to earn your way to the cool jobs. Keep a list of industry contacts and reach out every now and then because it's about who you know rather than what you know a lot of the time. If you demonstrate that you are pleasant to work with, even if you don't know everything, people will want to work with you and you can learn on the job. Fake it 'til you make it…always. But, also ask questions whenever you can. Never turn your nose up at a job. KNOW YOUR WORTH. This is a hard industry and sometimes it can feel discouraging, but you have to believe in a light at the end of the tunnel and that hard work eventually pays off.
We couldn't agree more with Sydney, hard work does pay off! If you're looking to work hard, build lots of on set experience and get into the film industry, we recommend that you attend our next Open House on May 22 at 11am.