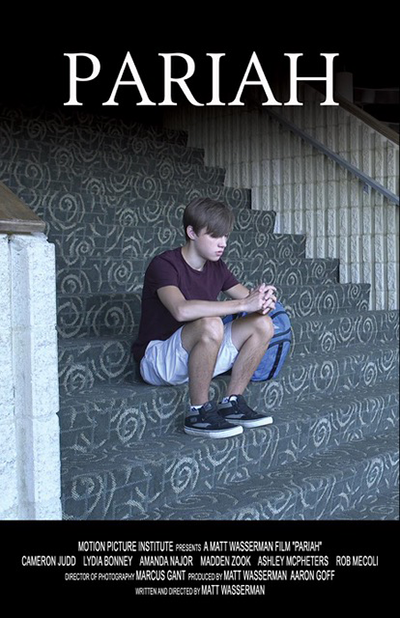 Less than a month after graduating with the class of 2021 alumni Matt Wasserman has taken his thesis film to festivals across the country. It has also allowed him to take part in the Cannes student festival. He now has a once in a lifetime chance to attend the famous Cannes Film Festival. We sat down with him to get his thoughts on what led him to this exciting opportunity.
Q: Well Matt, you've certainly been busy since graduation with your thesis film scheduled to play in multiple festivals along with a trip to Cannes in France. Tell us a bit about the movie that's making things happen for you; Pariah. What's it about?
Answer: So my movie, Pariah follows a 13 year old boy named Harrison who has Asperger's. Asperger's is a form of autism of the spectrum. Harrison doesn't really know what Asperger's is and makes him feel different than everyone else. He is constantly bullied by a boy name Chase while also contemplating about suicide since his parents' barely pay any attention to him. After meeting a girl named Sam, Harrison finally has someone in his life who understands him and shows that it is okay to be a little different than most people.
Q: This is a semi-autobiographical story, isn't it? Can you tell us how close it is to your own life experiences?.
Answer: Yes, this story is semi autobiographical. Pariah deals with issues I have dealt with in my own life. Harrison is my middle name, so that is why I used that name for the main character. The character of Chase is actually a combination of different bullies I had in my middle school days. I took 3-4 kids who bullied me and ended up creating Chase for my movie. The character of Sam never existed in my life, even though I believe there are many Sam's that exist somewhere. While I had some friends, I always kept my personal issues to myself. I never wanted to get anyone else involved in my messy life. It's also true I have an older sister, like how Harrison has Harper. Even though I write the parents as the way they are, those don't define my real life parents'. I just never told them about what was happening because I was afraid. So a lot of what happens in Pariah is true, but I added some material to make a story that flows better.
Q: Has moviemaking been a good creative outlet for you as a way to speak about autism?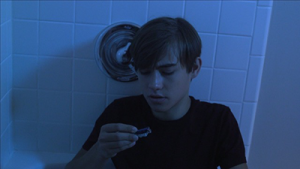 Answer: Yes. Moviemaking has been a good creative outlet for me as a way to speak about autism. I feel like every time an autistic person is in a movie, they are portrayed more as a comedic character for the audience to laugh at. While I think it works sometimes, I wanted to bring the audience into the mind of someone with Asperger's to show how we really feel sometimes. I made this film in hope of inspiring kids who were just like me and showing them that just because you may be a little different, doesn't mean that it's a bad thing.
Q: How was the MPI experience for you? Would you recommend it to others?
Answer: The MPI experience was nothing short of spectacular. Being able to connect with people who have the same interests as me and are very serious about making it their career was amazing. I have met so many wonderful people, both fellow students and actors I got to work with. If it wasn't for MPI, none of this would actually be happening. Also, all the teachers I had were brilliant. I went into class every day and always came out learning something new and interesting. Everybody at MPI has helped me mature as a person and especially as a filmmaker. I 150% recommend anyone who wants to join the film industry to attend MPI, no matter how skilled you are in movie making.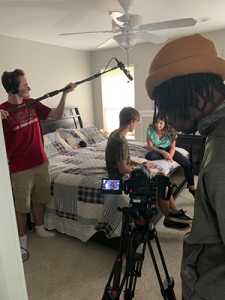 Q: Describe the feeling of having your film accepted into a major film festival.
Answer: There are not enough words in the dictionary to describe how excited I am for having Pariah be accepted into big film festivals. Knowing that my movie was chosen over countless others shows how hard I have worked and the time and effort I put into making it has paid off tremendously. Even if I don't win any awards at a festival, I am still honored that my movie was able to be shown and at least considered for any of the festival's awards and accolades. Being able to have my movie shown at any film festival means that so many people can see the hard work me, my cast, and crew have put in to make it as great as possible.
Q: The Cannes film festival is a place many folks dream of but never get to attend. You're going as part of their student film festival. Tell us a bit about that.
Answer: Being able to attend the Cannes Film Festival feels like I'm still dreaming and haven't woken up yet. Not only do I get to see France and experience their culture for the first time; I get to do so much more to further my career in the film industry. If I'm not watching movies at the festival, I get to attend round table discussions and panels as much as I like. To hear what people who have made a living doing what I want to do will only help me move forward into making filmmaking a successful career for me. I take pride in saying that I get to attend the most prestigious film festival in the world.
Q: What were your favorite classes at MPI?
Answer: It is really hard to narrow down what my favorite classes were at MPI, but if I had to choose, I would say Screenwriting, Directing, and Cinematography. My main focus going into MPI was to become a screenwriter, and to be able to learn and be critiqued by an actual optioned screenwriter feels amazing. My screenwriting skills have improved immensely since my first day at MPI. While I never saw myself as a Director, being able to learn all the tricks and trades from an actual director is amazing. I also never saw myself ever working a camera, but after Cinematography class, I now see how important it is for anyone who wants to make it in the film business to know anything about cinematography.
Q: Were you intimidated by the idea of film school, at first?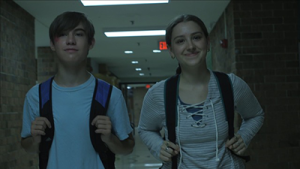 Answer: To some degree I was intimidated by film school, but that all went away after the first semester. Going into film school I knew basically nothing on how to make a movie. I never worked a camera or turned on any film light before, so I was a little scared and intimidated at first. With that said however, there is really nothing that should scare you while attending MPI. Every staff member will make sure you know what you are doing, and they will do it at a pace you are most comfortable with. Also, to your classmates that have a better idea of what they are doing, it is imperative to form a relationship with all of your classmates so you know everybody's strengths and weaknesses. To anyone who feels intimidated about going to MPI, the simple answer is you don't need to.
Q: What is one of your fondest memories of attending MPI?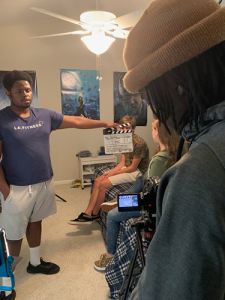 Answer: There are so many memories to choose from, but I would have to say the fondest memory I have after attending film school is being able to see my short film, Pariah, play on the big screen during graduation. To see my name pop up as the credits roll made the hairs all over my body stand up. To achieve this accomplishment just shows how hard I have worked and proves that anyone can make their dream a reality if they put in the necessary work. For as long as I end up living, I will always remember that Pariah was my first movie to be shown at an actual movie theater.
Q: What's next for Matt? Do you have a new film in the works? Can you tell us about it?
Answer: So, I have a lot going on at the moment. I am actively working on two feature length scripts. I also just wrapped up filming my first film post graduation. The film is called One More and follows the night of a heroin addict who just wants one more injection. Everything about the shoot went better than expected and I am thrilled to show it to everyone once the editing is complete. I feel like this is my most mature project to this day, and I am excited to play the festival circuit with this short once it is 100% complete. I have many other ideas in my head, but right now I'm playing very slow and cautious until I can really establish myself.