MPI Alum at the World's Most Famous Film Festival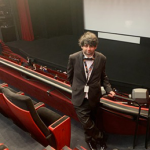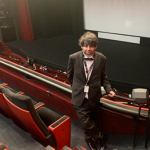 Matt Wasserman came through our doors at the Motion Picture Institute to learn about scriptwriting but graduated with comprehensive knowledge of the entire filmmaking process. From discovering how a script impacts everything from a sets design to the equipment needed to capture the story on film, Matt found it fascinating to learn about all the steps of the production process. Plus, having the opportunity to write his own scripts and bringing them to life with the help of classmates and collaborators was the best preparation for the real world! "The best experience for me after graduating MPI was watching my thesis film, "Pariah" make it to 15 festivals (so far) and making another short film called "One More" which has been to six festivals (so far)," says Matt.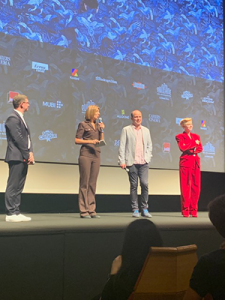 It didn't take Matt long to land in a place where he could utilize his newfound knowledge to be noticed by those around him. He was selected for the Cannes Film & Business Program and found himself center stage at the world's most famous film festival. He worked at The American Pavilion, the de facto headquarters for the American film community. Working at the festival put him in close contact with partner companies including talent agencies, production/distribution companies (both domestic and international), trade publications, and PR firms. He says, "the best experience for me when working at the festival was being able to network with producers and executives who already have experience in the industry."
He describes a typical day at Cannes as: "Going to work at the American Pavilion for 3-4 hours, and then enjoying the rest of the day by either taking a walk on the beach or attending a premiere." Matt rubbed shoulders with filmmakers and talent from all over the world, sharing his passion for the industry. He says, "My favorite moment from my time at Cannes was walking the red carpet and attending the premiere of Three Thousand Years of Longing. Being able to be in the same room as Tilda Swinton and Idris Elba was spectacular!"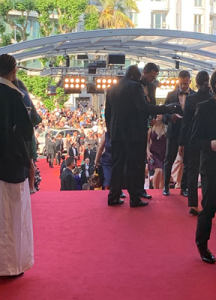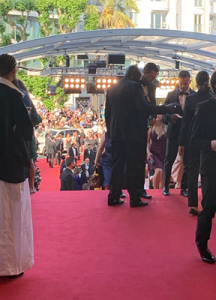 We couldn't be prouder of Matt and how quickly he has used his education from our one year filmmaking program to explore the international film scene and set himself apart in the filmmaking community. What better exposure than being where all the greatest creators go? Way to go, Matt!
To learn more about how you can take advantage of the Motion Picture Production Program like Matt has, join us for our upcoming Open House at MPI.