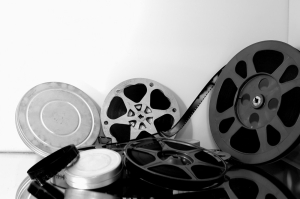 Few, if any, independent filmmakers embark on their first feature with any real idea of the scope of the endeavor they are about to undertake.
If they did, most might reconsider…
The 5-Year Cycle of Independent Feature Filmmaking
Feature filmmaking is not for those who aren't prepared to invest on average five years of their life to one project. And when I say five years I'm not exaggerating.
From conception thru payday, a filmmaker should expect five years. Sure, you can grab a phone and shoot something in a few weeks, and self distribute it to Amazon prime almost as quickly. But I'm talking about a real honest to goodness feature film that will be shopped around, sold at markets around the world, and go through a regimented distribution cycle that can last several years.
So, by the time you the filmmaker are walking away from the project and have made about all the money you can from the film, it can easily be five years later.
When I look back on twenty+ years of independent feature filmmaking, I often think the term "It's harder than it looks" was coined by an indy filmmaker. Back in the late 80's and early 90's, when getting into Blockbuster Video was considered a big success, we produced our first feature film that ultimately sold to HBO / Cinemax. That first film took five years to find funding, produce, and sell. Since then, the technology has changed, and so has the way films can make money, but what hasn't changed is the 5-year cycle.
There are plenty of blogs about writing a screenplay and how to produce feature films. Few, if any, talk about indy feature filmmaking in terms of the overall time commitment involved in shepherding an independent feature film into the market place, and seeing it through the distribution cycle.
Festivals or Markets?
Once my film is done how do I go about trying to get it sold?
Do I try to bring a Sales Agent or Producers Rep on-board to take my film to the Markets? Or, do I put the film in the festival circuit first?
There are good arguments for both. I tend to favor putting the film in the festival circuit to help the title build value, but some Agents and Reps will claim they can help the film get there, and sometimes they're right.
Either way, without a notable festival you're relying solely on the track record of your cast and how great you think your film is. Distributors tend to look to what caliber of festival you're able to land to help them decide the value of your film.
Once you enter the festival arena, you can wait months before learning whether your film has been accepted or rejected into a festival. But once you make it into one festival the process tends to snowball.
Festivals keep an eye on each other and if you get in one odds are you'll be hearing from another. By the way this is a great way to avoid submission fees.
Windows of Distribution
For a small film we did called MIMESIS, we spent a year and a half in the festival circuit with it. That year and a half helped build awareness for the title.
It primarily played in genre festivals in the US and Europe. When possible you want to represent the film by attending. So this took us to Spain, LA, Montreal etc.
So, after that year and a half, we got an offer for domestic rights from STARZ/ Anchor Bay who've since been purchased by Lionsgate. We bypassed a limited theatrical release and dove headlong into the distribution cycle, which was another two-year+ process. In fact, although we're coming up on seven years since the film was first distributed, we are still getting reports from the distributor.
Once your film is picked up, it's placed into a distributors release cycle, which can start anywhere between 3-6 months from doing the deal. So there's another wait. So, you do a deal in November, and the film is scheduled for release in February of the following year. Once our film was released to disc it was a top seller in Target, WalMart and it did well for its micro-budget.
From disc we went to VOD (Video on Demand). There's Transactional VOD, which is pay-per-view, and Subscription VOD (Netflix, Showtime). The life cycle for these can run consecutively or separately and last up to a year or more. Mimesis sold to Showtime Networks and was placed in heavy rotation for a year and a half. From there, you can move to basic cable and network television.
Then there's foreign sales, which can take the same amount of time if not longer, as you retain a Sales Agent who attends film markets and sells different territories. Markets can include AFM and Cannes.
These days, a producer can work a myriad of deals with a distributor. Some deals involve a minimum guarantee (MG), and others involve no upfront cash but a share of all revenue (revenue corridor share).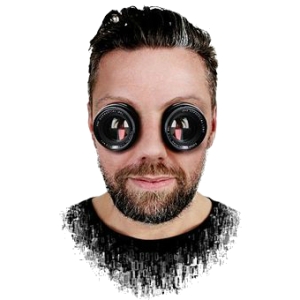 Keep Your Eyes on the Prize
Having produced and sold six independent features I can safely say, without question, that each film will keep you busy for 5 years. Now to clarify, that's not to say you're working full time on just this one film for 5 years. In fact I'm usually developing one project while readying one for sale and managing the sale of a third.
So before you return to the drawing board take a moment to ask yourself if the feature project you're about to embark upon will be worth 5 years of your life. Because if you want to do it properly that's a fair assessment of the time involved.
Independent Feature Filmmaking isn't a game for those with short attention spans. It's a game of attrition and perseverance.